Got a Volusia super cheap and decided to change it a bit.
This is when i got it.
Sold most of the crap that was on it and got all my money back so the bike didn't cost me a penny and once i sold everything ill make so cash.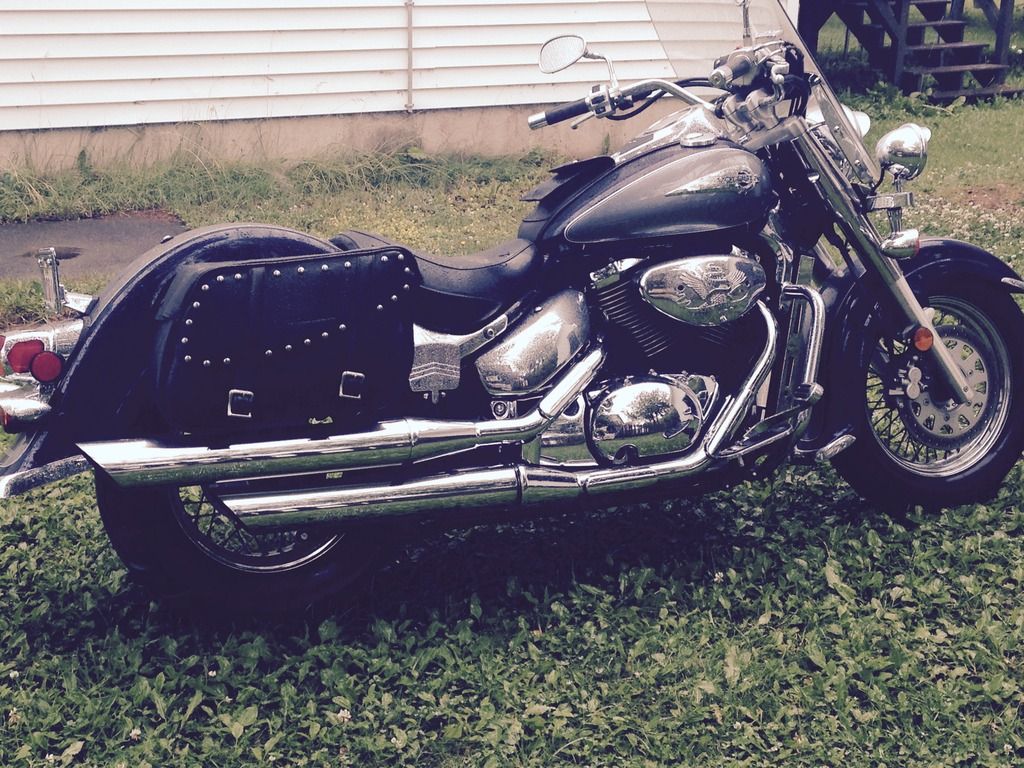 And after i'm done with it still have to do a little bit of work but just some minor things.
Has you can see i'm not a big fan of chrome. lol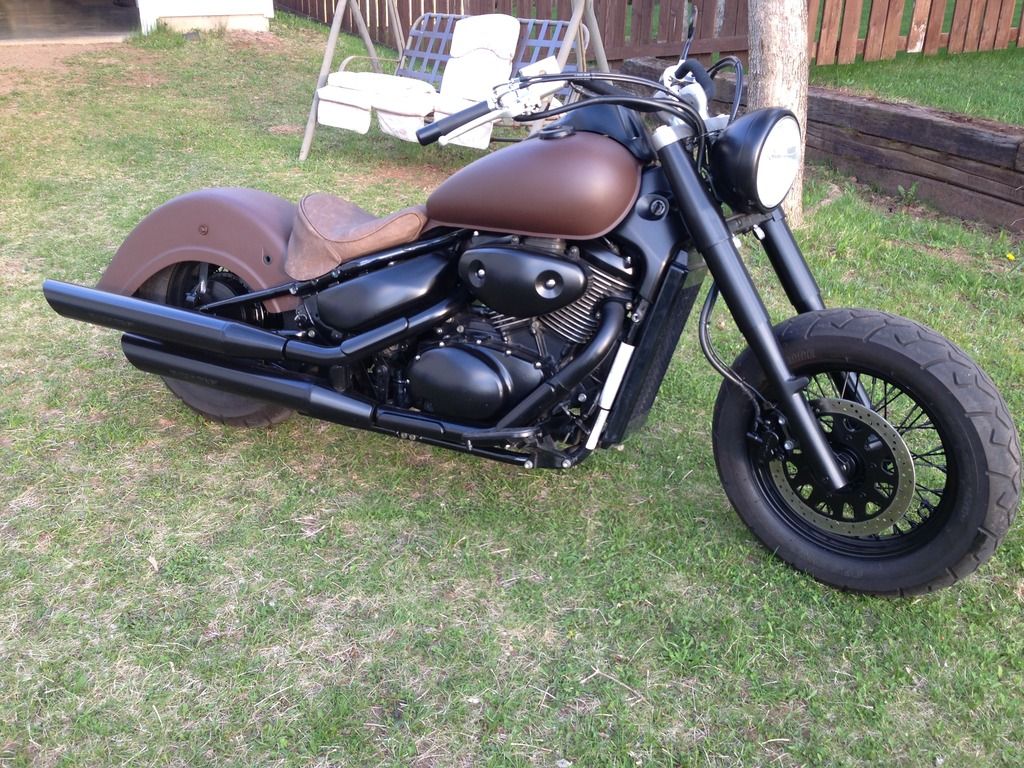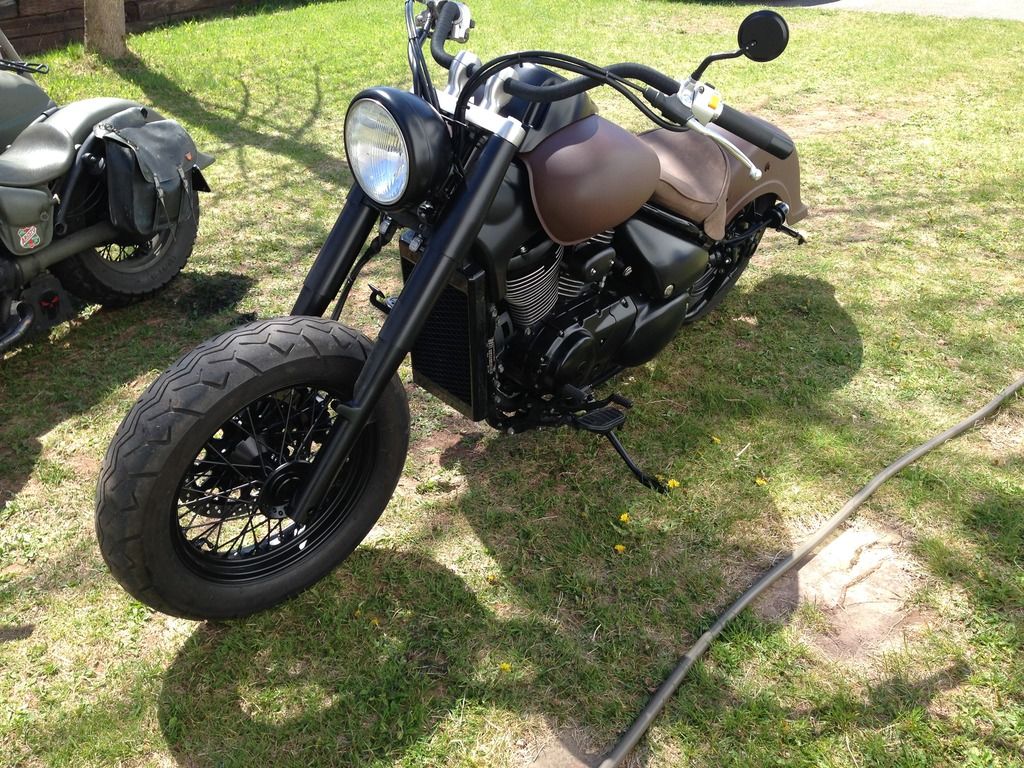 Now a pic with my intruder 1400 in the background.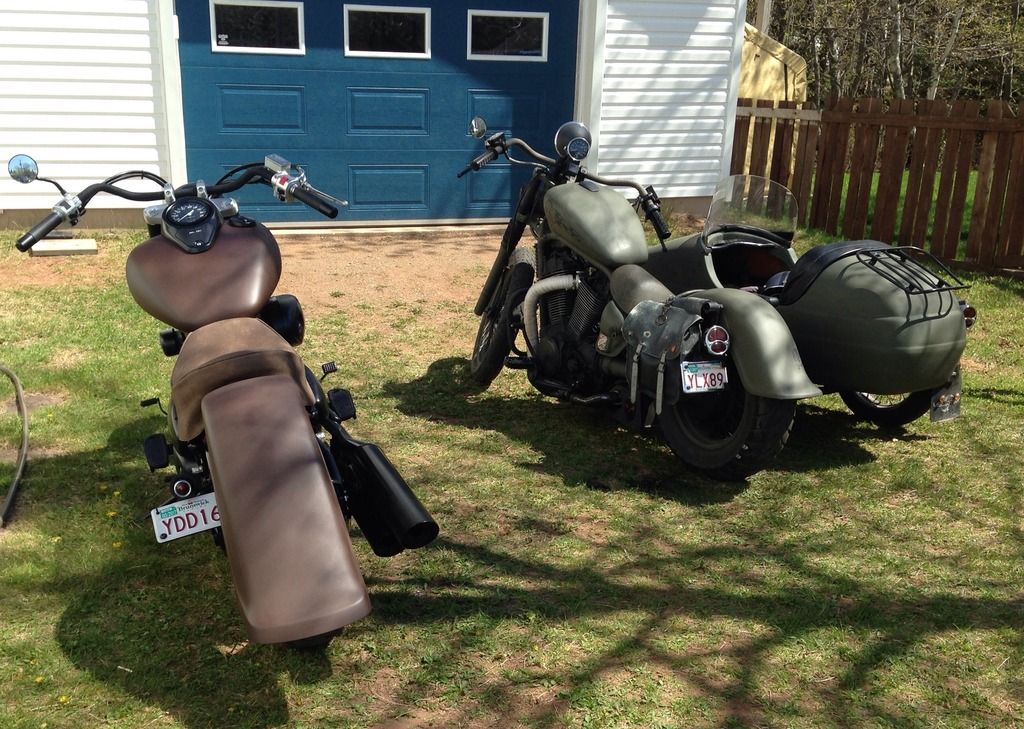 I will remove the sidecar on the 1400 and install it on my Volusia cause i like the Volusia but prefer the intruder (more power).