I put this together a year or so ago when someone asked me how I make Sushi. Not everyone likes raw fish but if you do, this is how I prepare it.
This is everything you need for Sushi... Don't forget the wine! I did not use the avocado this time or the jar of nuts or the miniature bottles of margaritas...
Normally I only buy one piece of fish but they were kind of small at COSTCO tonight so I got two. Rinse the fish off really well.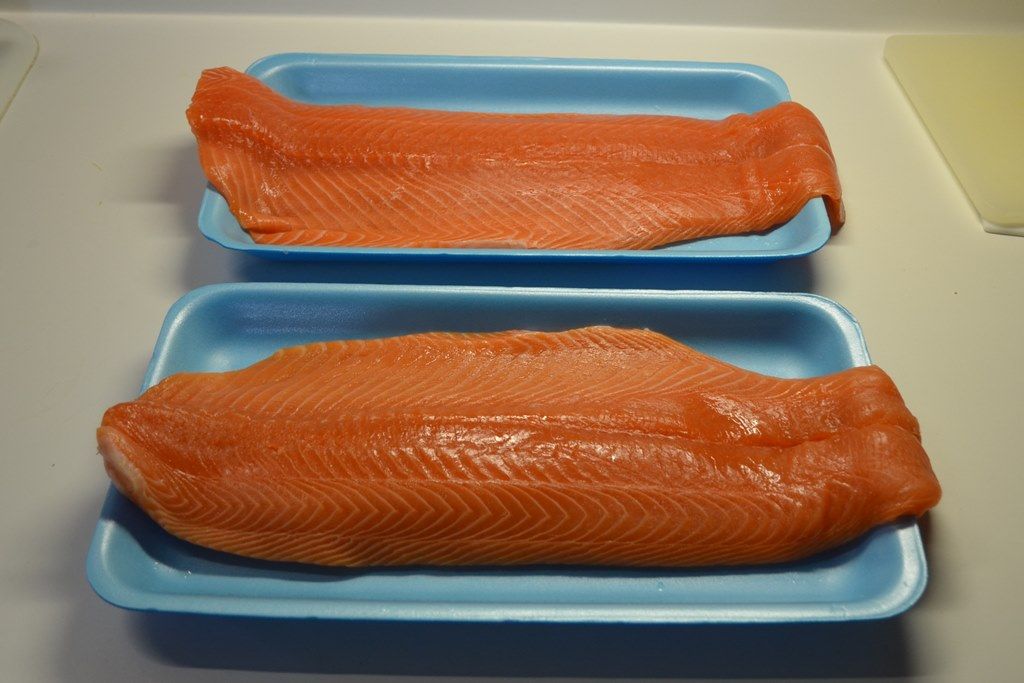 Slice the fish into pieces the same width as the seaweed paper.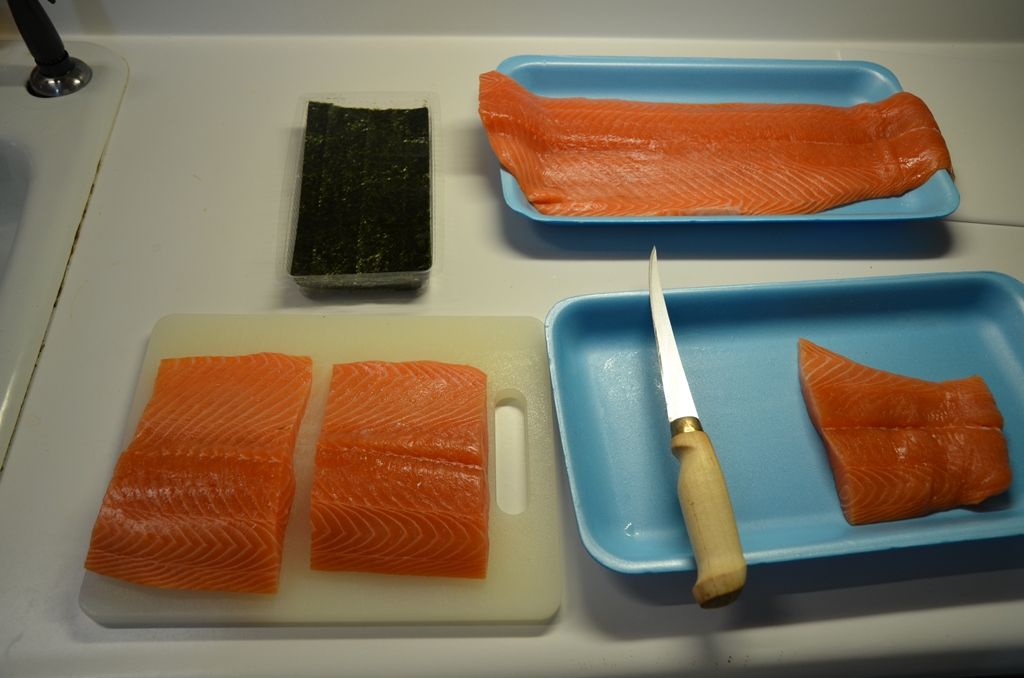 Then slice some pieces into small strips.
Slice enough fish for 6 rolls then start on the cucumber.
Cut the cucumber the same width as the seaweed paper, then quarter it and slice the seeds off.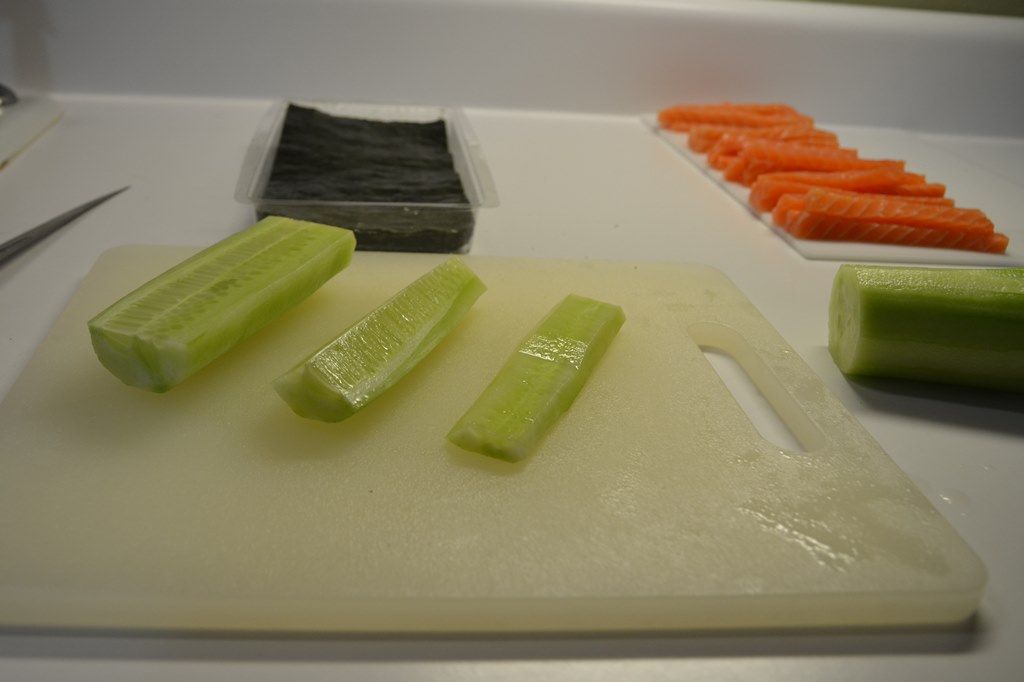 Then make then some thin strips similar to the fish strips.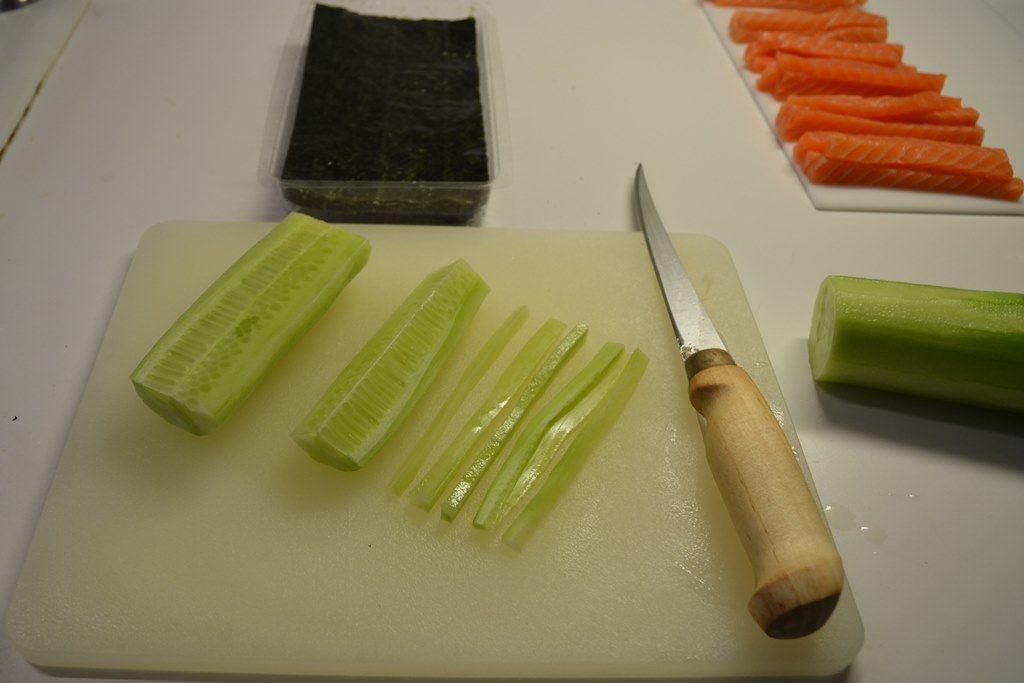 Now we're ready to make some rolls
Microwave the sticky rice for about 1:45min. You only need 1/2 a package of Philadelphia cream cheese. Microwave that until it's easy to spread.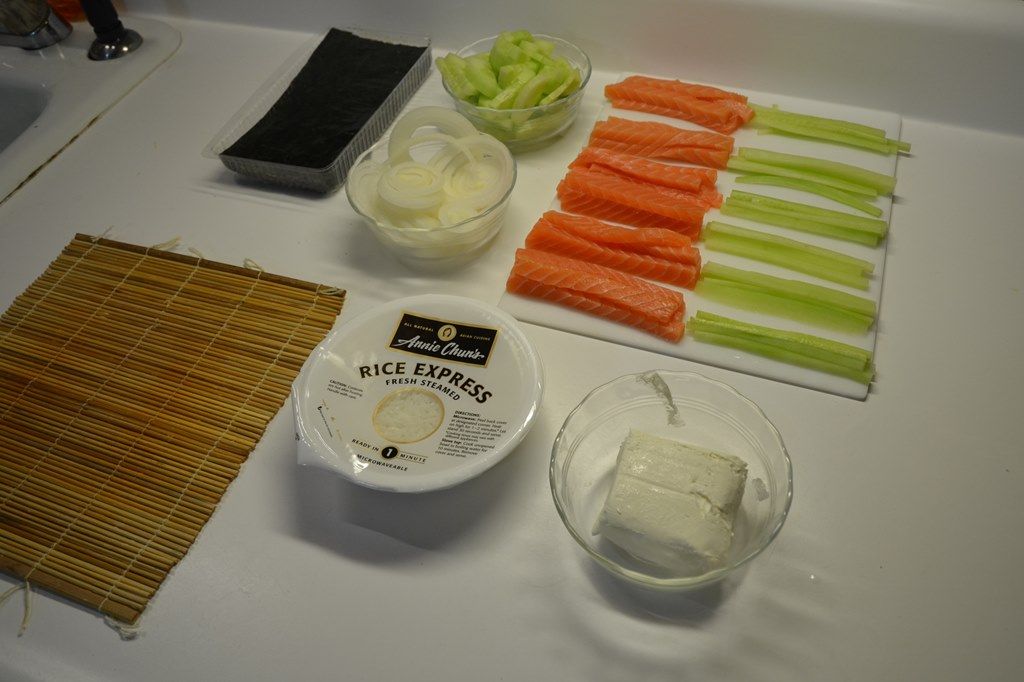 Spread a thin even layer of rice on the seaweed paper.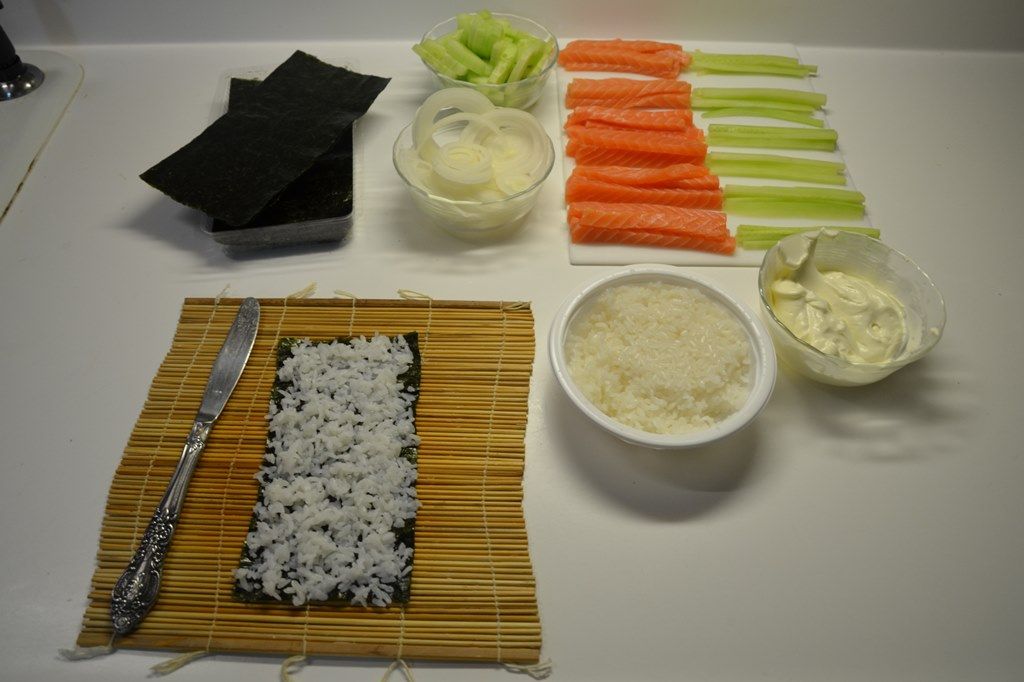 Spread a very thin layer of cream cheese on the rice, that helps even out the rice. Then lay out some fish and cucumber strips.
Then roll it up!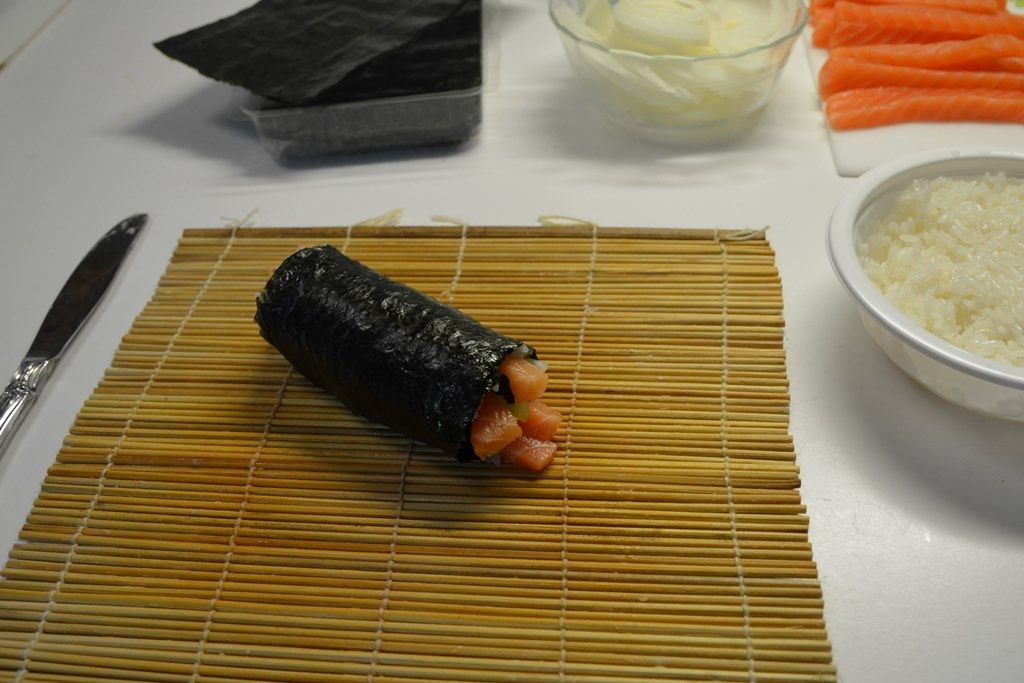 I usually make 6 rolls. It takes two packages of sticky rice.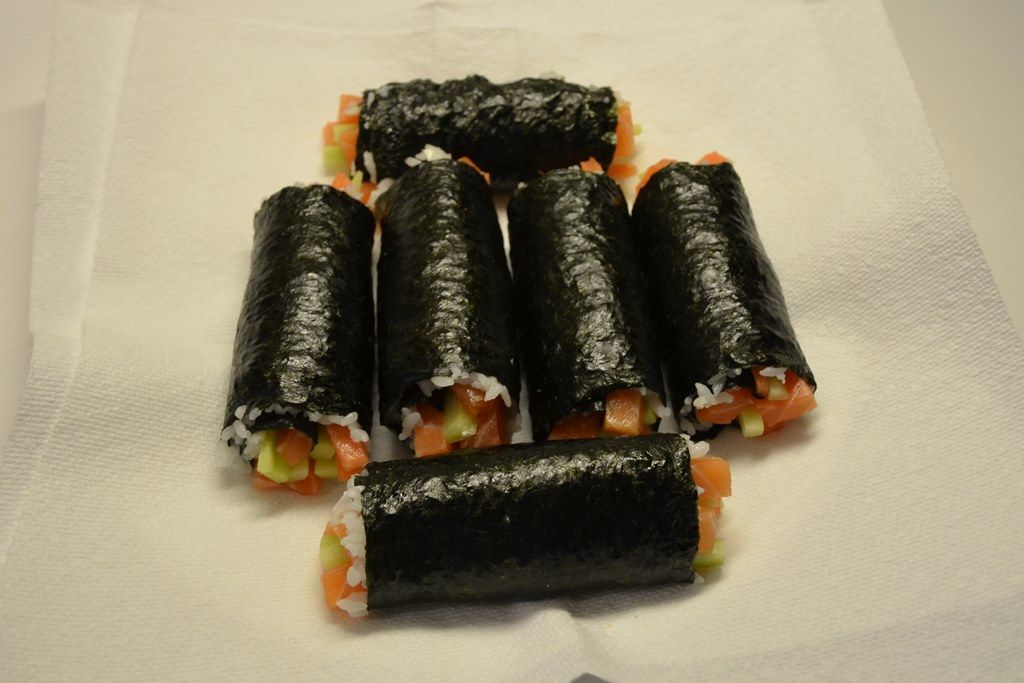 Let the rolls chill in the frig for 20 minutes or so. That helps firm them up before slicing them. Use the rest of the fish to make Sushi-me.
And finally, dinner is ready!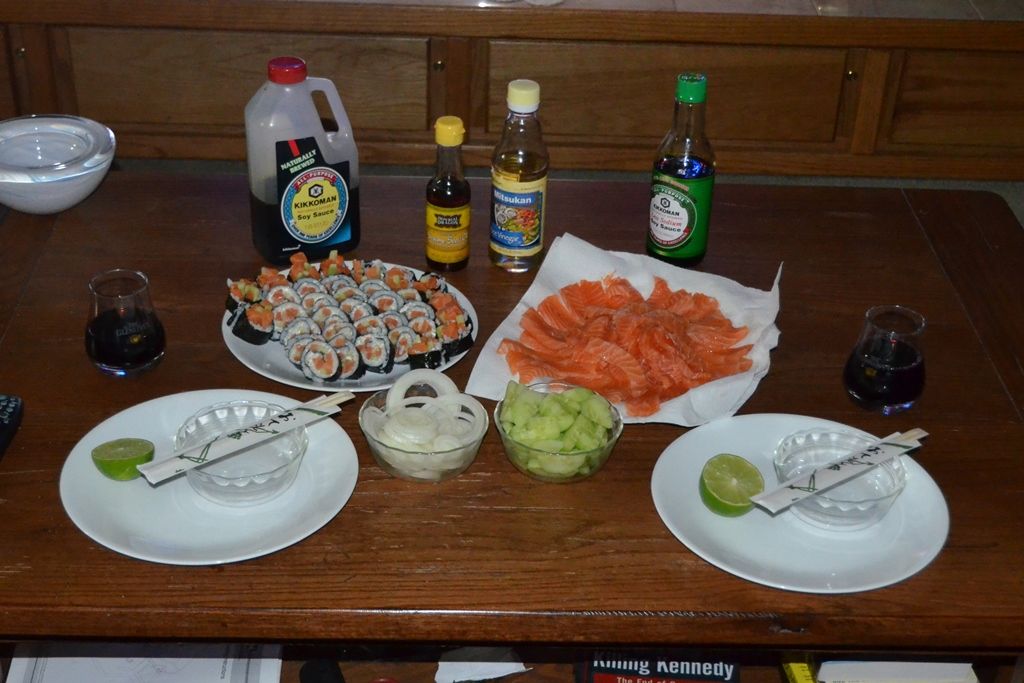 [/QUOTE]