Hey!
I saw the tech folder was empty for the LC, so I thought I'd re-post my baffle conversion here as well :big grin:
So here goes:
OK - the baffle in my Pro Pipe was just too freaking loud for me.
We all know how they look, but here's a pic of the baffle anyway: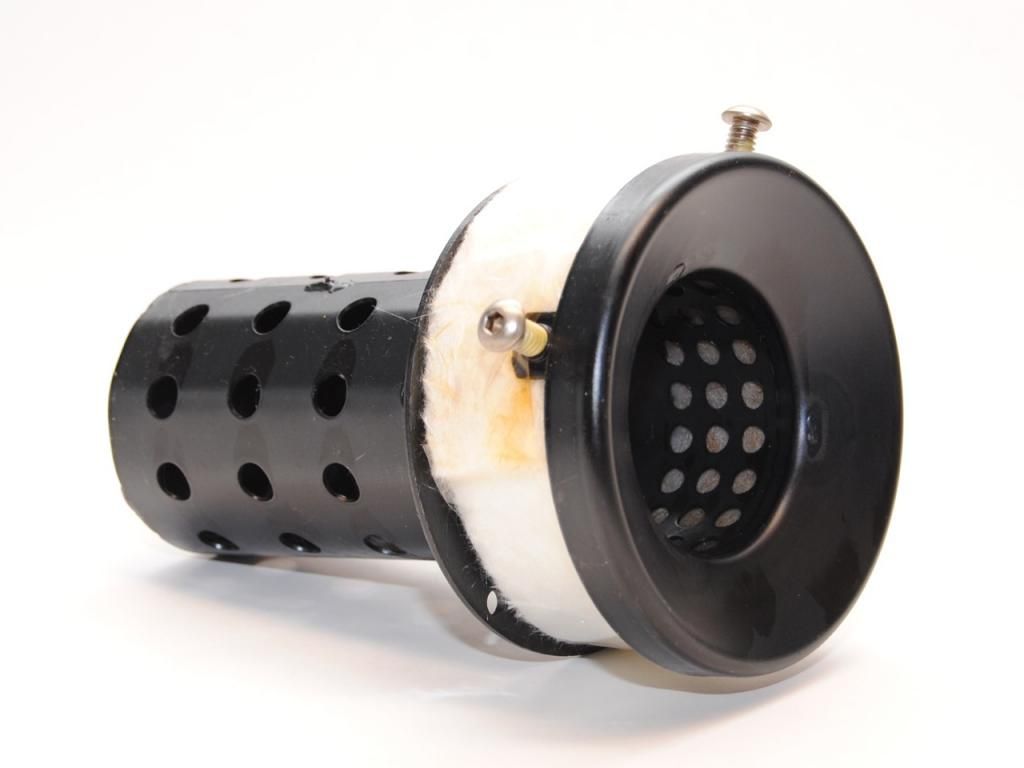 Not much baffle there, really...
Anyway, after seeing a guy on another forum weld a SuperTrapp baffle on the end of his existing muffler, I thought that could work with mine. I put the word out with my bike shop buddy to keep a look out for any old SuperTrapp mufflers that may come through his shop (it was kind of a long shot in my mind).
Well, to my surprise, he brought these around a few weeks back: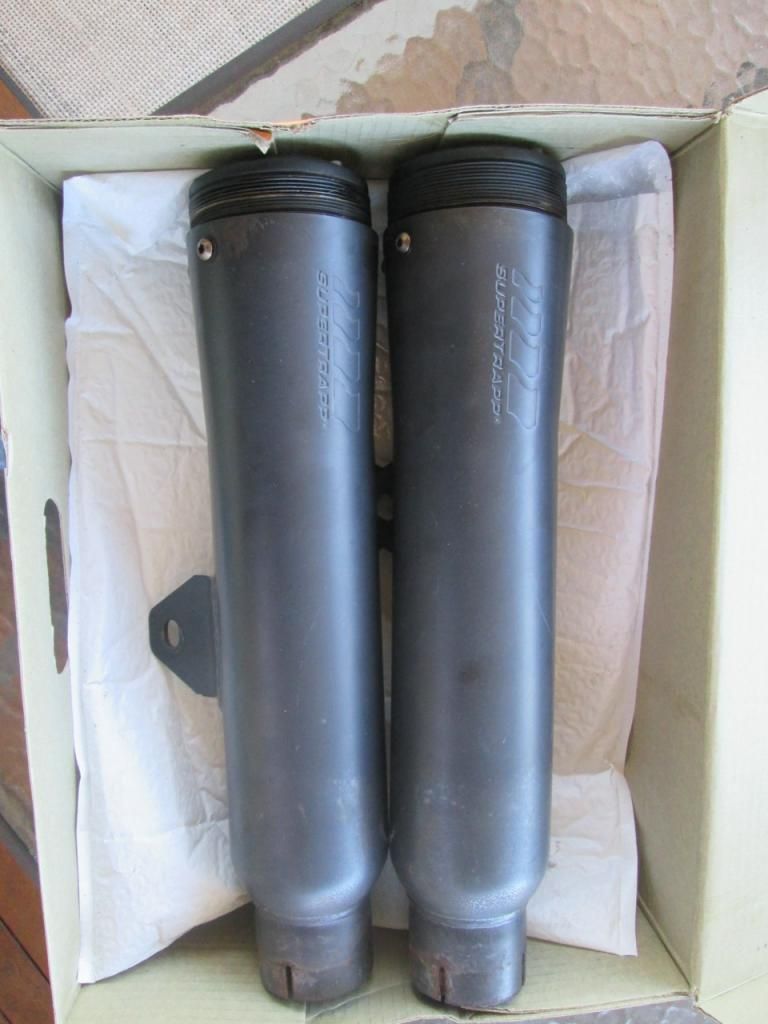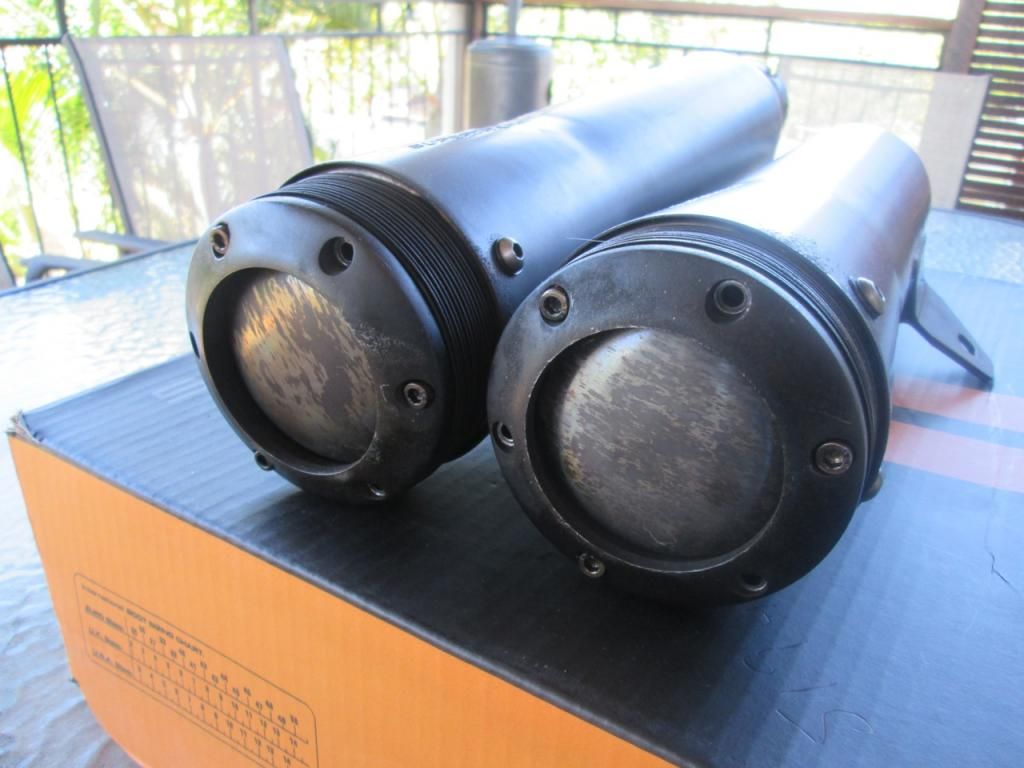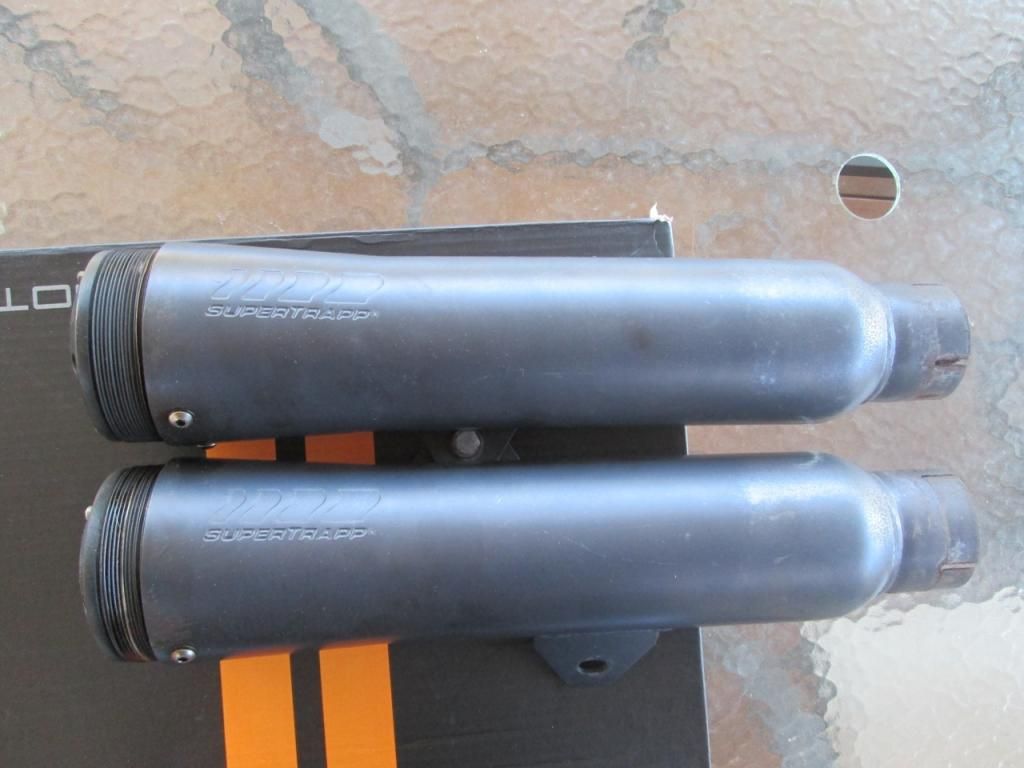 And here's what they look like inside: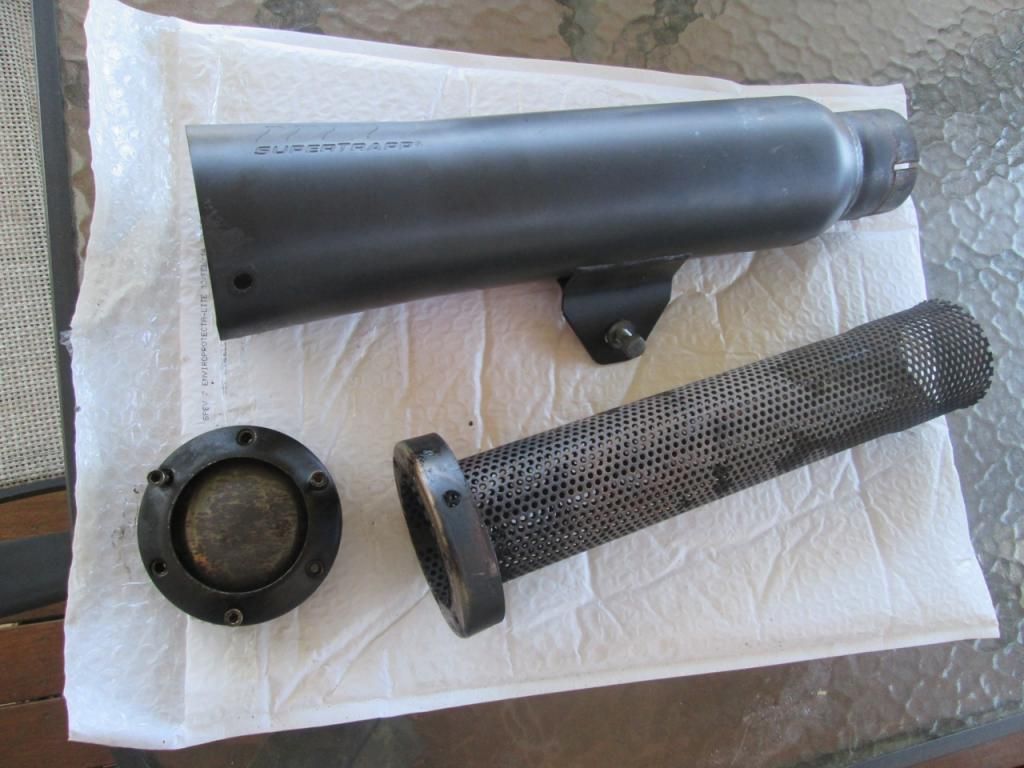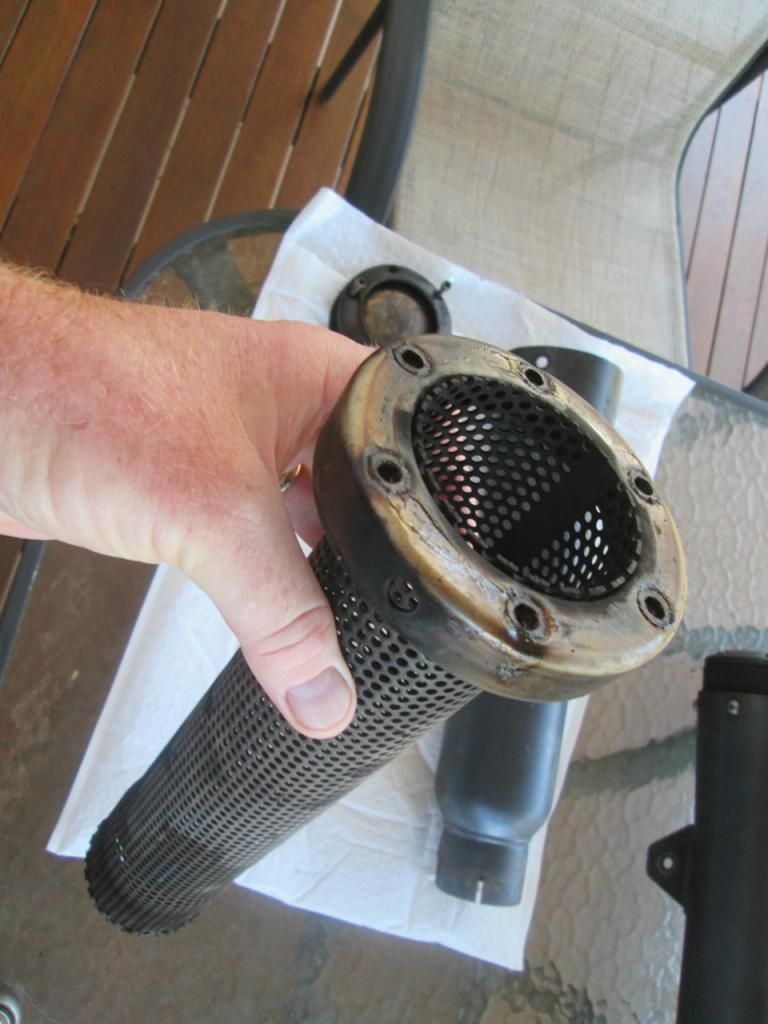 So, the new baffle was a bit smaller at the end than the V&H one, so I welded some wire around it to make it fit better (and some new mounting tabs):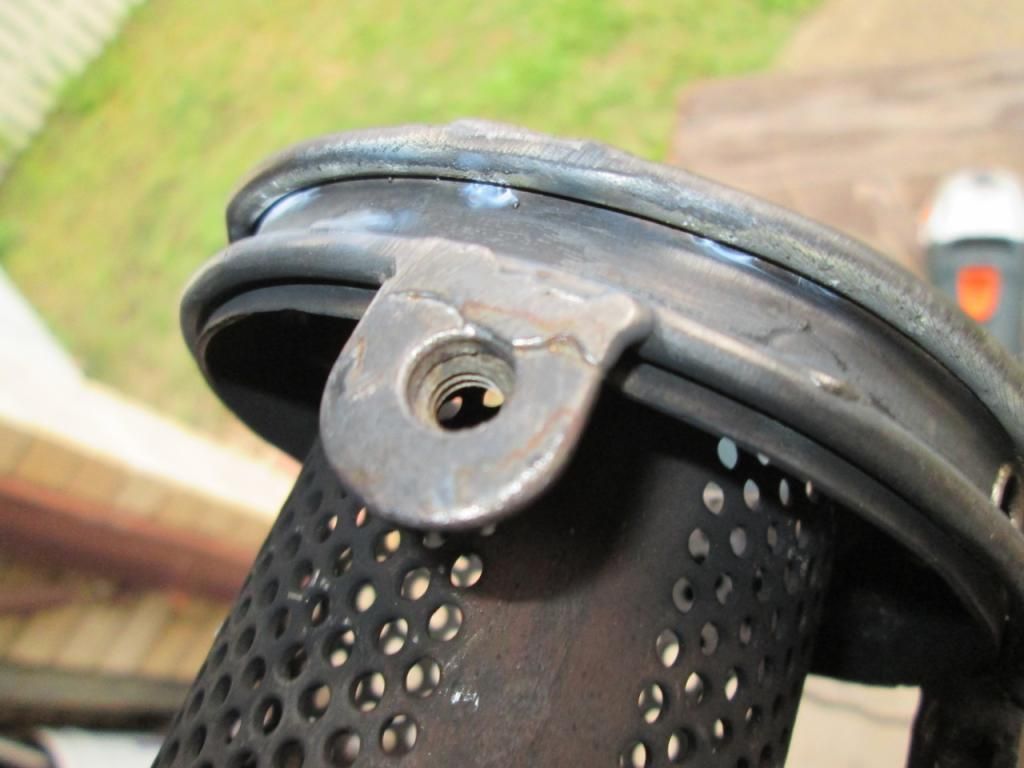 I won't win any welding awards, but you won't see any of this anyway.
I was in a bit of a pickle about the front of the baffle - to weld a locating plate on it would probably result in me just blowing more holes in the mesh, so seeing as the gap between the mesh and the megaphone wasn't that great, I ended up just spreading the mesh out to a snug fit.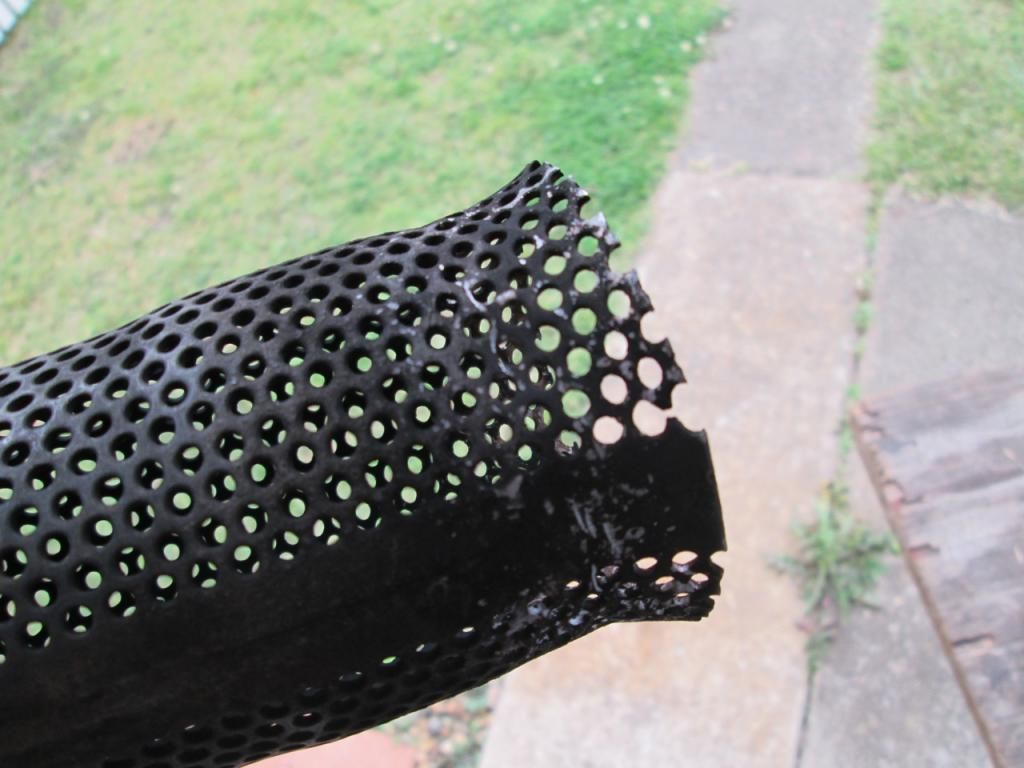 Then I wrapped the baffle mesh in wadding and bolted it all up (sorry - didn't get a pic of the wadding)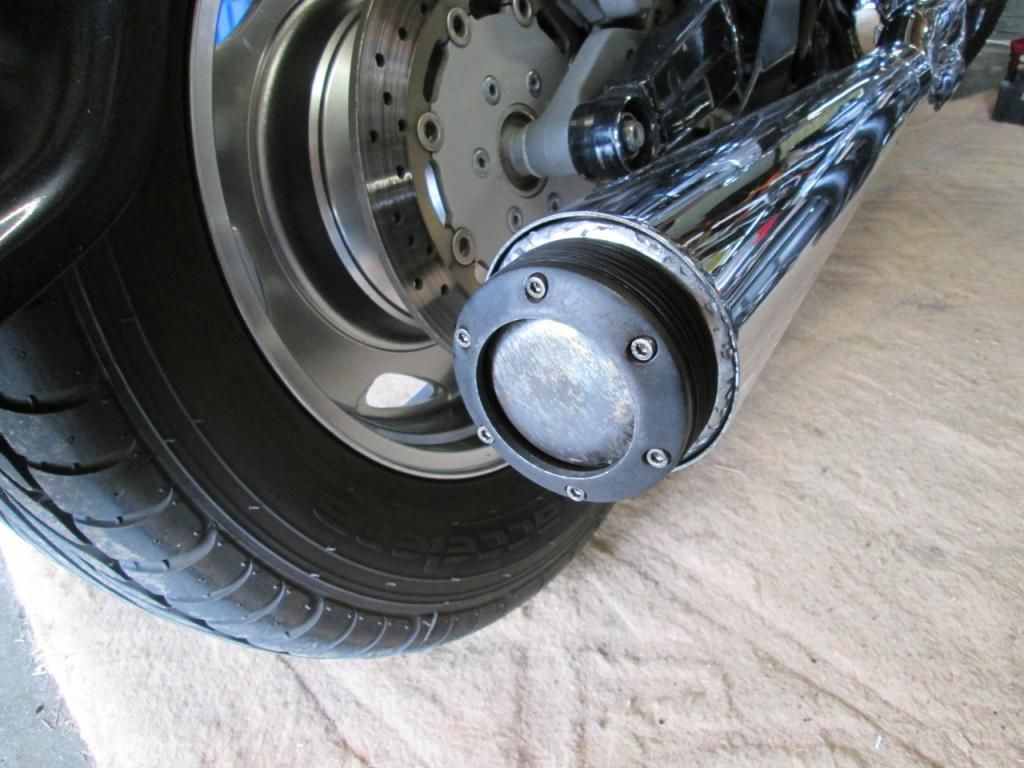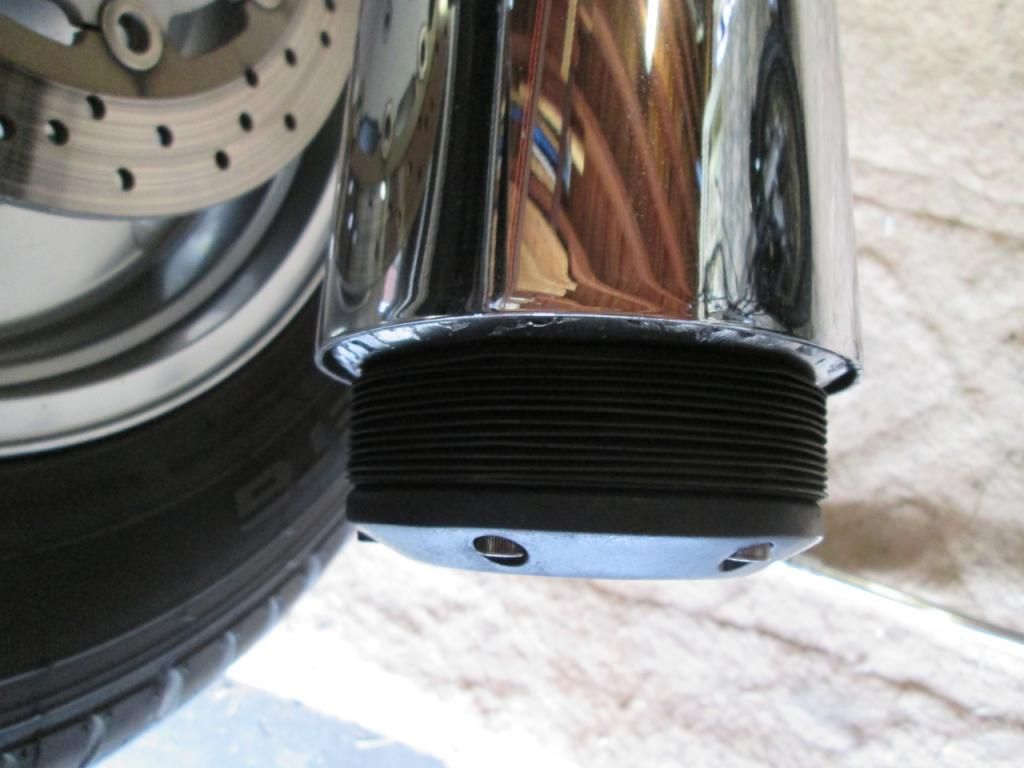 So, after a few trial laps around the 'hood to work out how many baffle plates worked best I did a mild buff on the end cap and painted up the other bits with some black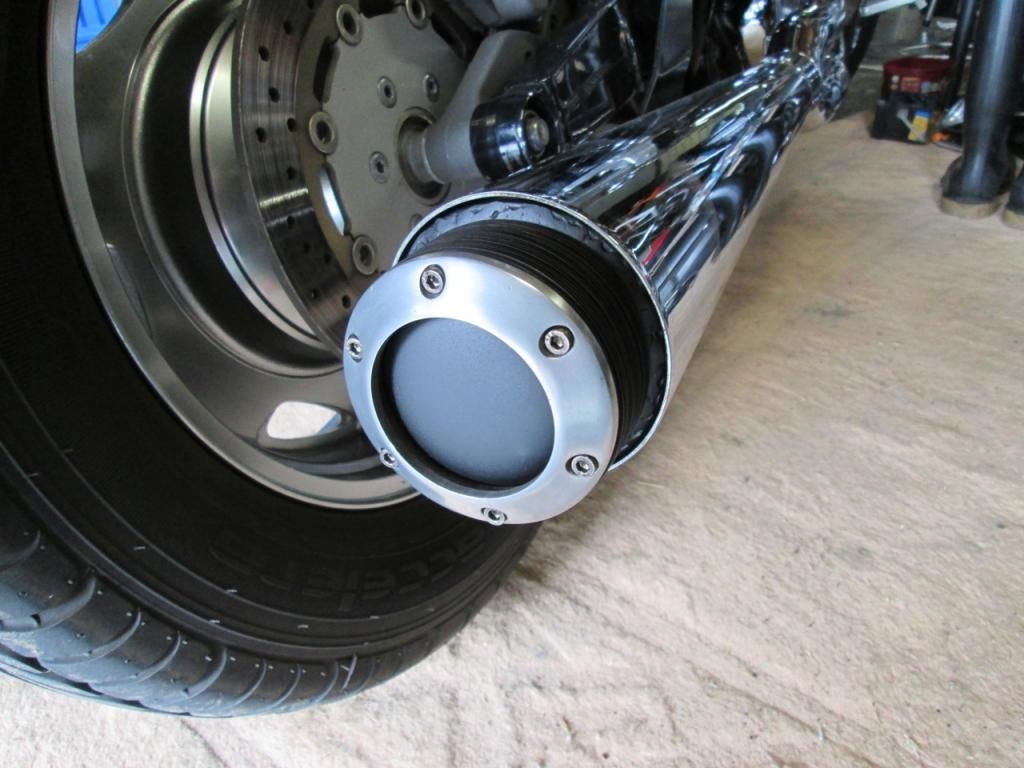 And....job done: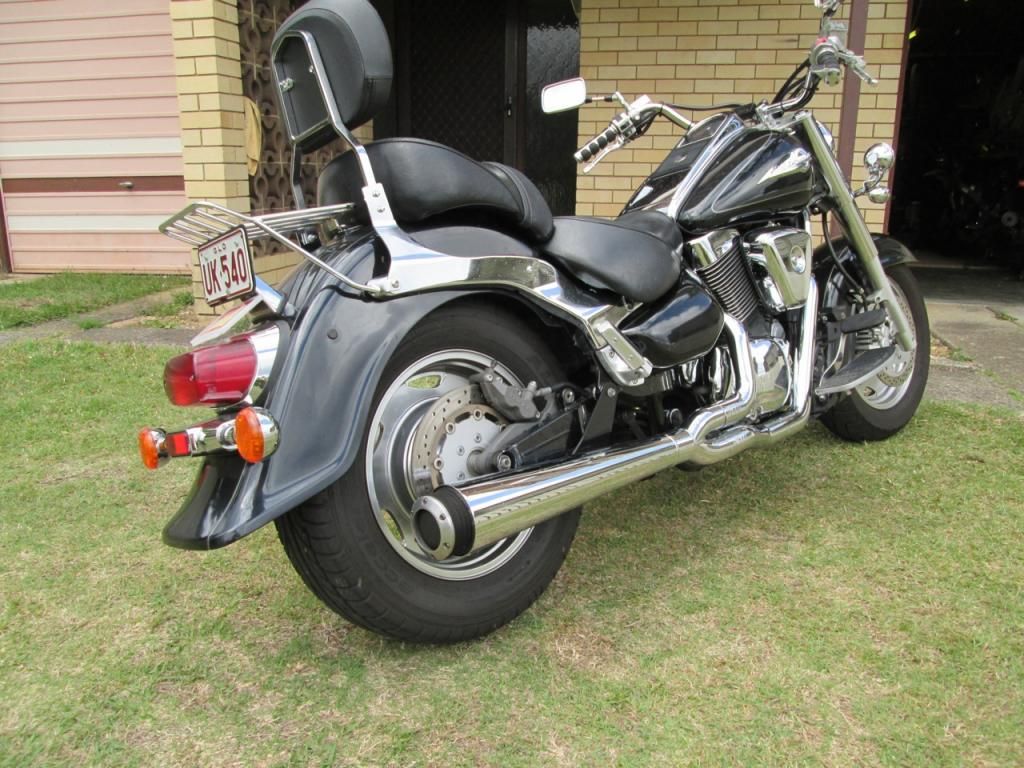 Now I can ride the bike without having to wear earplugs - and I can add or subtract plates to alter the back pressure / tune.
Sweet :thumbup: